Lone Pine School, Baker County, Oregon
Two Lone Pine Schoolhouses have served their function for foothill farms just north of Pine Creek on the west side of Baker Valley. The first schoolhouse was on the slope about midway up the lane. It was later replaced by one down on the flat, at the bottom of the Phillips lane which led to the ranches above.
About equal distance between Baker and Haines, for many years the Lone Pine people tended to seek their educational fortunes with Haines and Rock Creek, with whom they had much in common.
In May, 1949, the district joined Rock Creek and Haines in consolidating with Baker. (Gold Dust and Chalk Dust)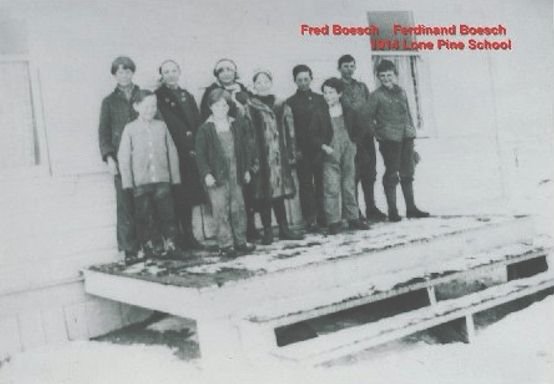 Ferdinand Boesch Photo